Ever since the footballing world was introduced to Video Assistant Referee (VAR), it has been the topic of controversy in many fixtures, and it has made more headlines than the game itself. Controversies around VARs spread like a plague all over Europe.
Though VAR was introduced to assist the referees to help eliminate match-defining mistakes, it appears that technology is becoming the primary topic of conversation rather than the actual sport.
Incorrect decisions are meticulously scrutinised in newspaper columns and media conferences for days, sometimes even weeks, following a match.
England manager Gareth Southgate also very recently said what has been on many fans' minds since the introduction of this technology – it takes the life out of the game.
Southgate, who was in attendance during Chelsea's chaotic 4-1 win against Tottenham that saw Ange Postecoglou's side knocked off their winning streak, later commented "Well, I was bored watching the game. I was at the game and it just kept stopping", adding "So never mind the players. What about the fans?" He further said "Now the flip side of that is I think all the decisions were right in the end. So if that's the purpose of the game, then fine, but it's sucking the enjoyment out of goals."
Most recently, in the Manchester United Champions League fixture against Copenhagen, VAR played a major role – getting Rashford sent off and awarding Copenhagen a penalty for a debatable handball by Harry Maguire.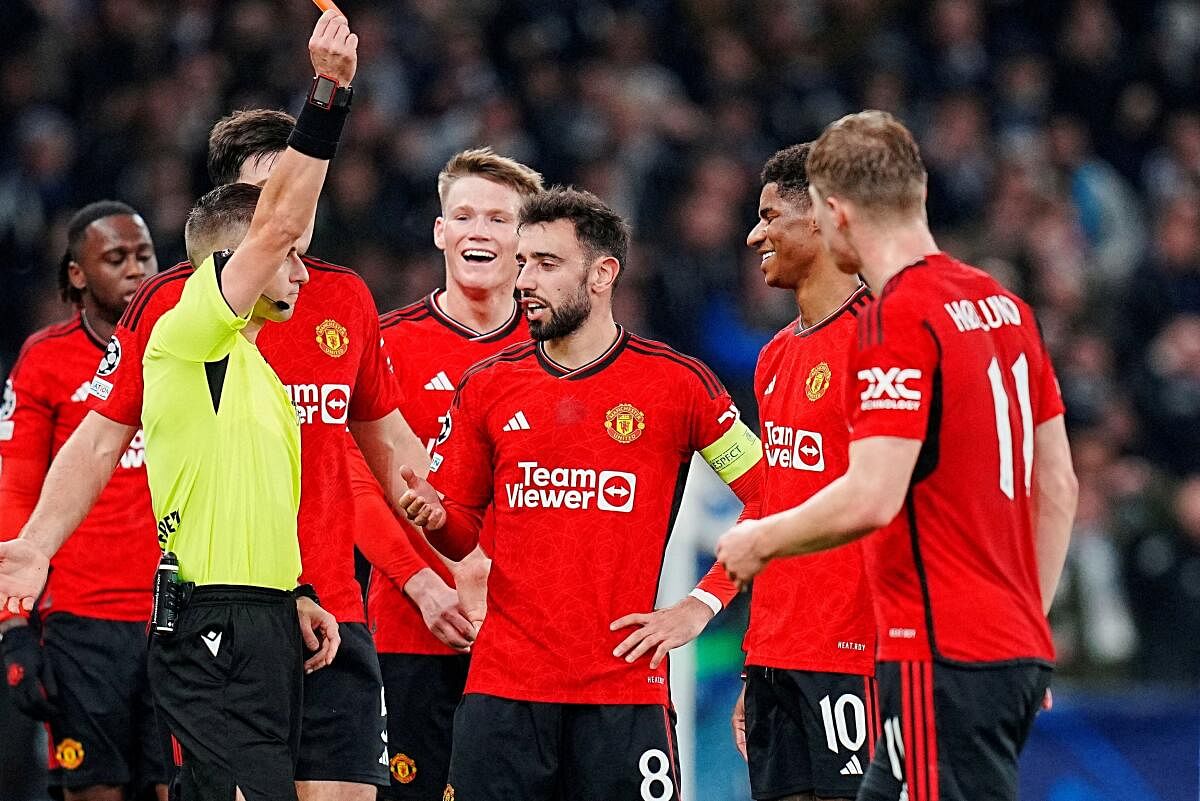 Marcus Rashford sees red in the Champions League game against Copenhagen.
Credit: Reuters Photo
In the Manchester United vs Copenhagen match, a VAR decision was taken which resulted in a red for United's Rashford. The English forward was sent off for planting his foot on the ankle of Elias Jelert. Many have criticised the decision saying it wasn't a red and that it ultimately impated the match's verdict, since the Red Devils conceded two goals in the first half itself after Rashford was sent off, squandering away a comfortable two goal lead they'd picked up thanks to striker Rasmus Hojlund's efforts in the early minutes of the game.
The United side went on to lose 3-4 to Copenhagen.
While VAR remains an issue across competitions, here's a look at the most controversial decisions made in the Premier League.
Let us look at some of them.
1. Chelsea vs Tottenham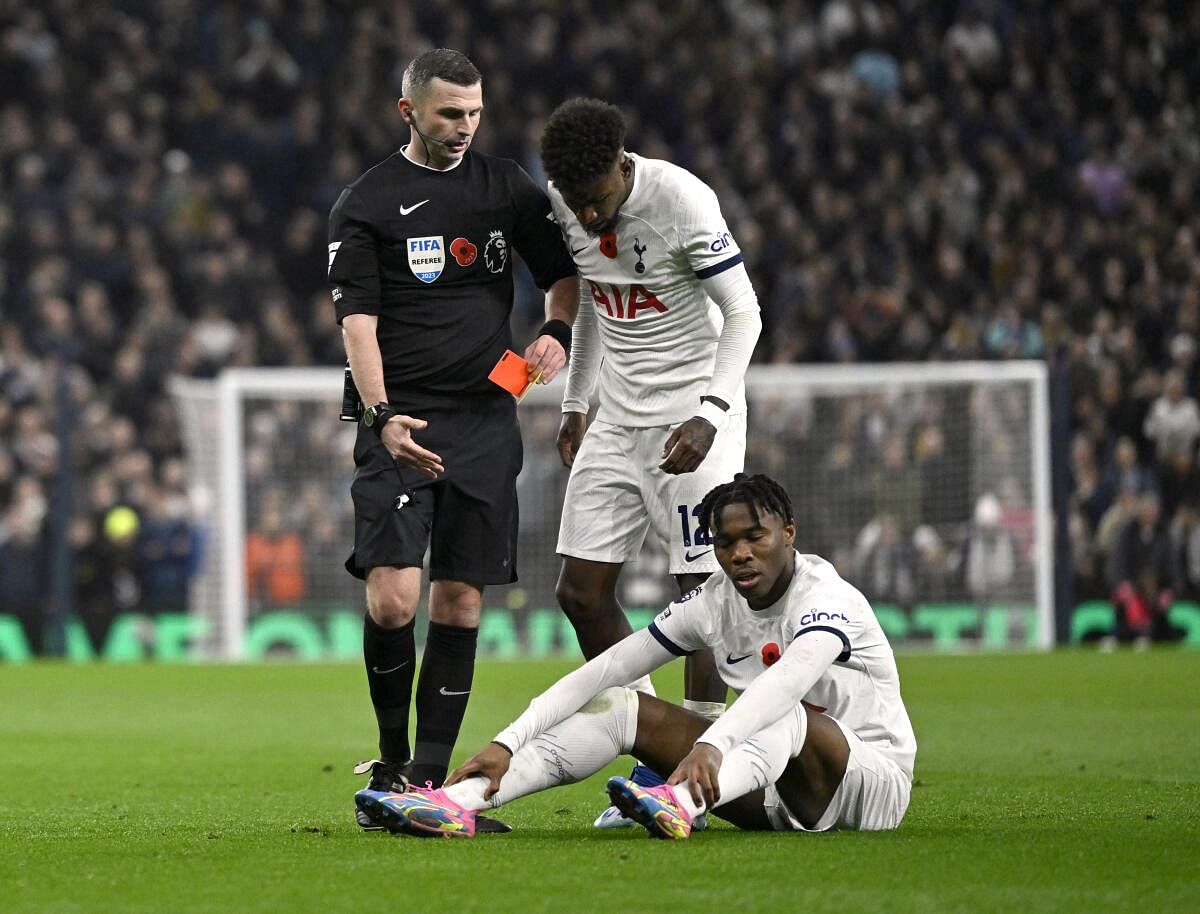 Destiny Udogie sees red in the game against Chelsea.
Credit: Reuters Photo
With four disallowed goals, three red-card checks and two penalty checks, VAR was used heavily in the match between Chelsea and Tottenham. A total of nine VAR checks marred the game where Chelsea won 4-1 against Tottenham. Spurs manager Ange Postecoglou said: "That utopia where there are no wrong decisions in the game will never exist. It's our own fault as we complain about decisions every week.", reported BBC.
2. Wolves vs Sheffield United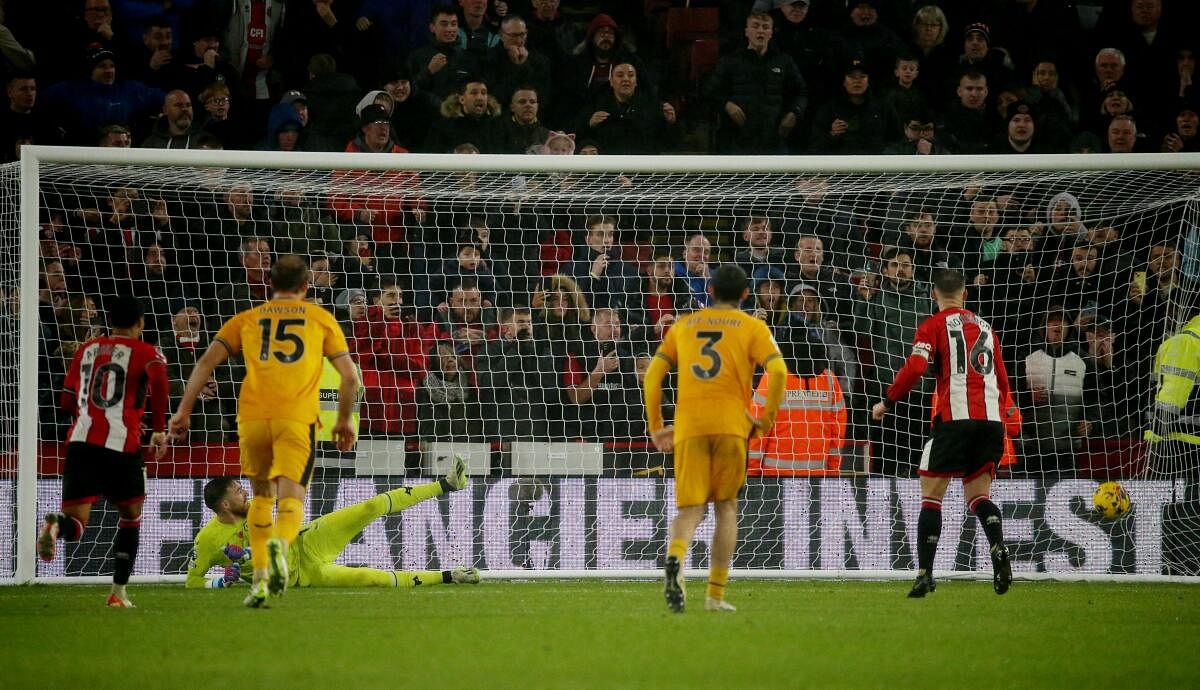 Oliver Norwood scores a second against Wolves.
Credit: Reuters Photo
The game was tied at 1-1 entering added time when the referee ruled that Fabio Silva of Wolves had fouled George Baldock which got Sheffield a spot kick, subsequently converted by Oliver Norwood to a goal. The Premier League's Independent Key Match Incidents Panel has unanimously ruled that the decision was incorrect.
3. Liverpool vs Tottenham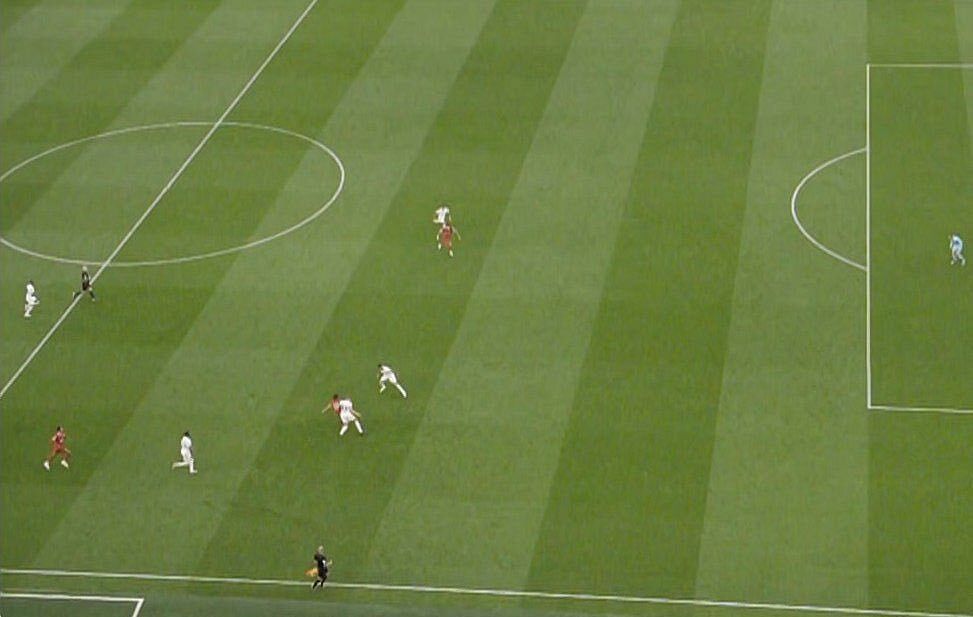 Luis Diaz's goal against Tottenham which was ruled offside by VAR.
Credit: X/@JacobsBen
In another Spurs match, where Jurgen Klopp's side faced a 2-1 defeat after Liverpool's Luis Diaz managed a 34th-minute strike at Tottenham which was ruled out for offside. Again, VAR played spoilsport. The referees' body, Professional Game Match Officials Ltd (PGMOL) admitted the VAR officials made a wrong decision.
4. Newcastle vs Arsenal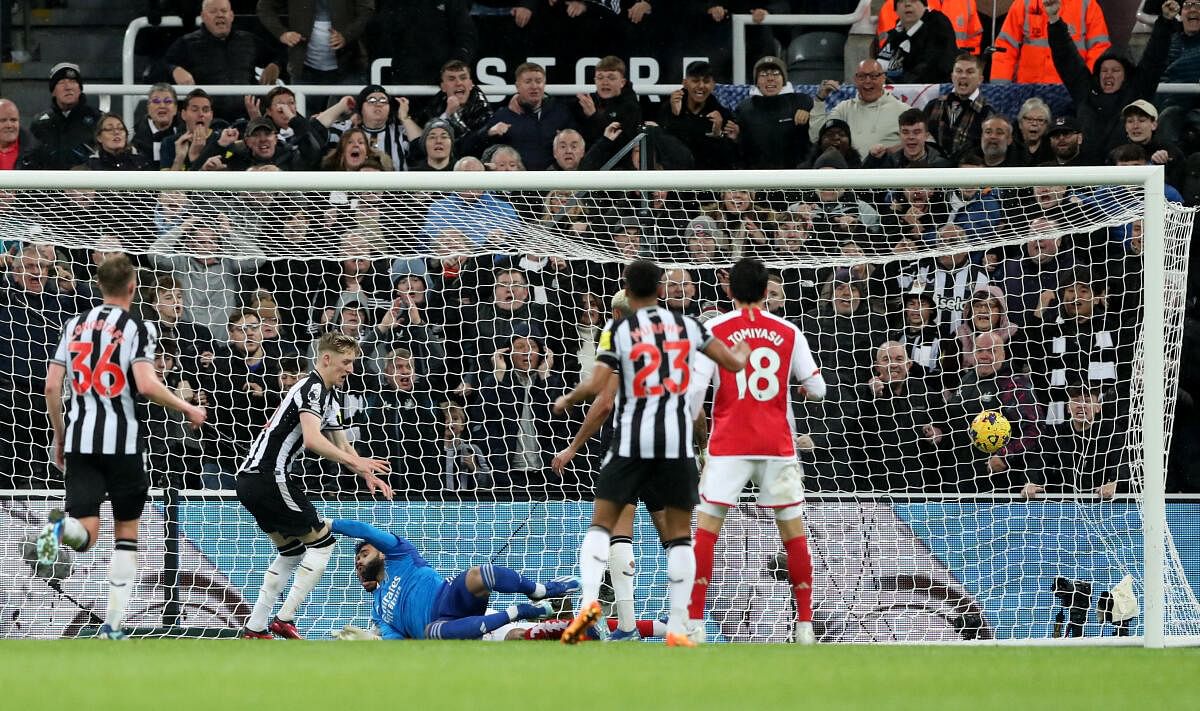 Anthony Gordon scores against Arsenal.
Credit: Reuters Photo
The goal by Newcastle's Anthony Gordon against Arsenal was much talked about. The video assistant referee checked for whether the ball had gone out of play, for a foul and for offside, before awarding Newcastle their match-winning goal defeating Arsenal 1-0.
In the same game, Newcastle expressed disappointment over the referee not awarding Arsenal's Kai Havertz a red and later on Arsenal pressed for a similar punishment for Newcastle's Bruno Guimarães. The Premier League's Key Match Incidents panel ruled that there was insufficient evidence to overrule the Anthony Gordon goal but the decision of not awarding a red to Kai Havertz was a wrong one and that he should have been sent off.
(Published 11 November 2023, 06:11 IST)