Rajasthan Polls are approaching on November 25. It is touted to be a high-stake test for ruling Congress and opposition BJP. Since 1993, Assembly elections, Rajasthan has altered between Congress and BJP after each poll, never voting the same party to power consecutively.
In 2018, Congress was fighting after a bitter loss in the 2013 polls, wherein their seats were stalled at mere 21, while BJP had swept the state with 163 seats.
However, in 2018 elections, Congress sprang back, banking on Gehlot's leadership, and won 99 seats, just one short of majority, while BJP were reduced to 73.
Bahujan Samaj Party (BSP), which had won 6 seats in 2018, came to the aid of Congress, and together they allied to form the government. BSP had filed nominations from 190 seats, and went to amass a good chunk of vote share, becoming the third-largest party after Congress and BJP.
Even though BSP managed to win only 6 seats, its vote percentage remained more than the victory margin in 30 other seats, thereby accentuating the party's impact in state polls.
Of these 30 seats, Congress won 17, while BJP bagged 10.
After the 2018 elections, BSP supported Congress. However, all 6 BSP candidates joined Congress post polls, a move that many say was aimed at preventing the application of anti-defection law.
"This time, the party is more cautiously selecting dedicated candidates," a BSP leader said on 2023 polls.
On the flip side, we take a look at all the constituencies that Congress and BSP could not win. It remains to be seen if the results for these constituencies could be any different this time.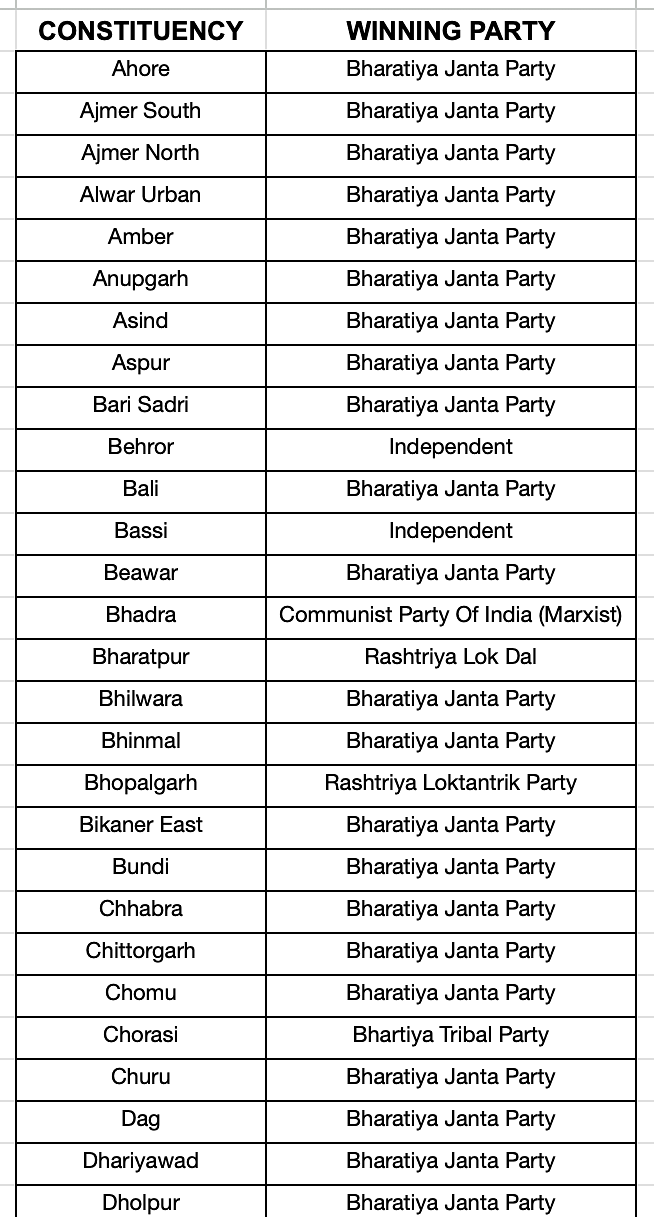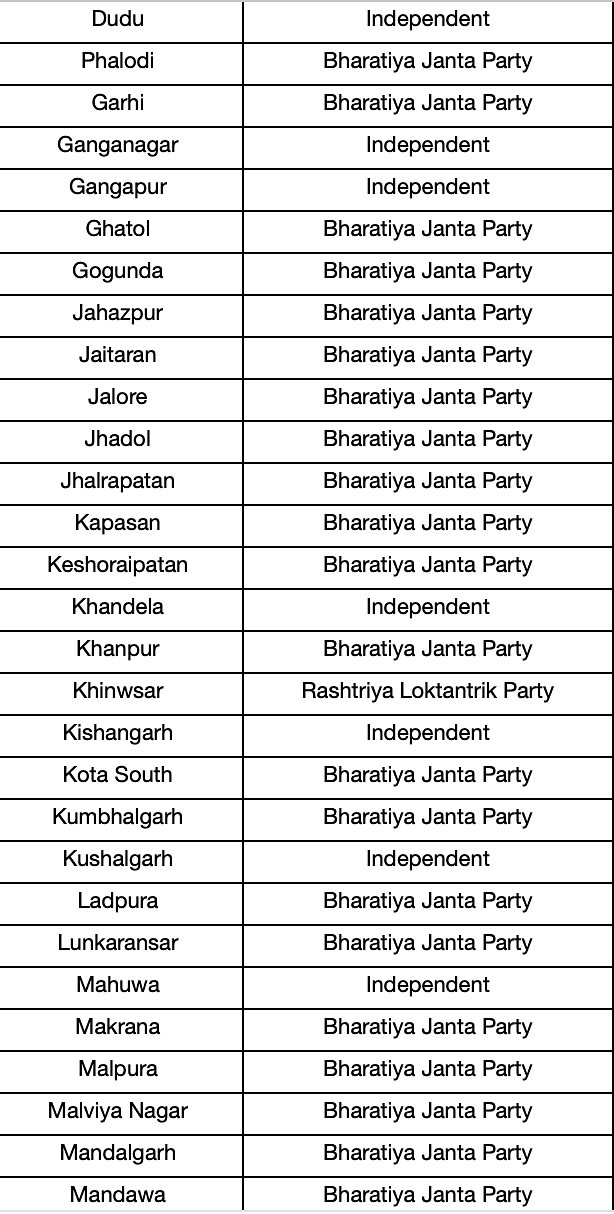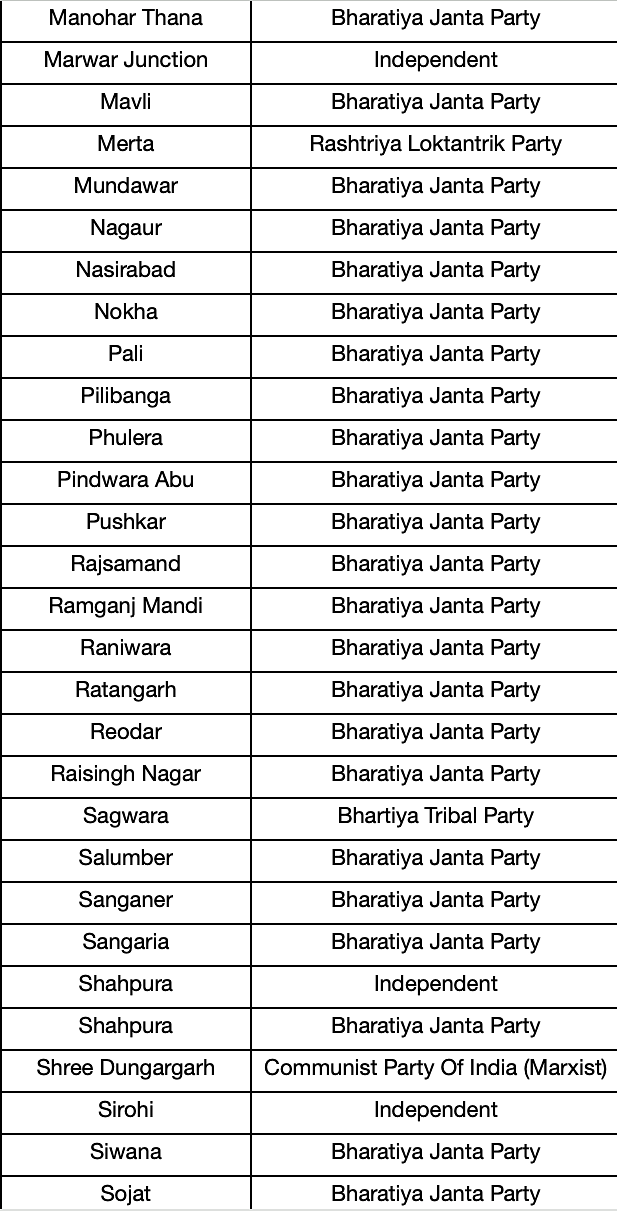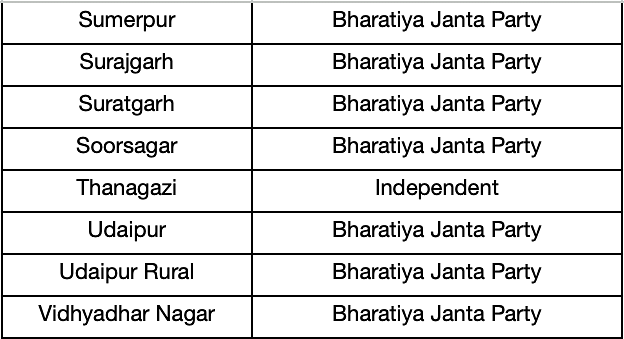 The 200-seat Rajasthan Assembly – out of which 34 are reserved for Scheduled Castes (SCs) and 25 for Scheduled Tribe (STs) – will go to polls on November 25. The counting of votes are scheduled to be on December 3.
(Published 12 November 2023, 09:47 IST)