AI-generated images continue to haunt celebrities and the alleged couple, Shubman Gill and Sara Tendulkar are the latest victims of this.
A picture of Sara and Shubman is doing the rounds on the internet and garnering huge attention from the netizens. In the viral photo, Sara is seen hugging the Indian cricketer as they happily pose for a photo.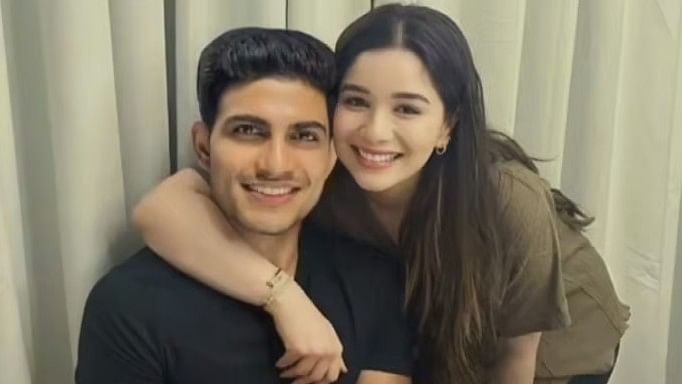 The viral morphed photo of Shubman Gill and Sara Tendulkar.
Credit: Special Arrangement
While many fell for the picture and actually believed that the rumoured couple had made their relation official, few were able to decode that the picture is digitally altered.
The actual picture has Sara and her brother Arjun Tendulkar in it. A miscreant with sound knowledge of technology had altered the image by putting Gill's face on Arjun's body.
Meanwhile, Bollywood actress Sara Ali Khan, who was on Koffee with Karan Season 8 with Ananya Panday, had clarified on the show that she is not the 'Sara' people are linking the cricketer with. Sara hinted that it is Sara Tendulkar who is dating the Indian cricketer.
In recent times, several celebs have fallen victim to deepfake. Morphed visuals of famous celebrities are spreading like wildfire on internet, raising serious concerns regarding the lack of privacy of public figures.
The Centre has issued an advisory to major social media companies to identify misinformation,deepfakesand other content that violates rules and remove those within 36 hours after being reported to them.
In case of impersonation in an electronic form, including artificially morphed images of an individual, social media companies have been advised to take action within 24 hours from the receipt of a complaint in relation to any content, read an official statement released by the government.
(Published 08 November 2023, 09:27 IST)