After Google and Microsoft, Samsung has now joined the race to deliver generative Artificial Intelligence (gen AI)-powered services.
World's leading smartphone maker on Thursday (November 9) announced to bring a new Galaxy AI feature that can enhance user experience on its smartphones.
It also gave a sneak peek at one of the Galaxy AI's capabilities. It will be able to do real-time translations during phone calls.
The Galaxy AI will be the phone owner's personal translator. The new feature will be integrated into the native call feature and there won't be any need to install third-party apps.
"Mobile technology has an incredible power to enable connection, productivity, creativity, and more for people around the world, but until now, we haven't seen mobile AI ignite that in truly meaningful ways. Galaxy AI is our most comprehensive intelligence offering to date, and it will change how we think about our phones forever," said Wonjoon Choi, EVP and Head of R&D, Mobile Experience Business.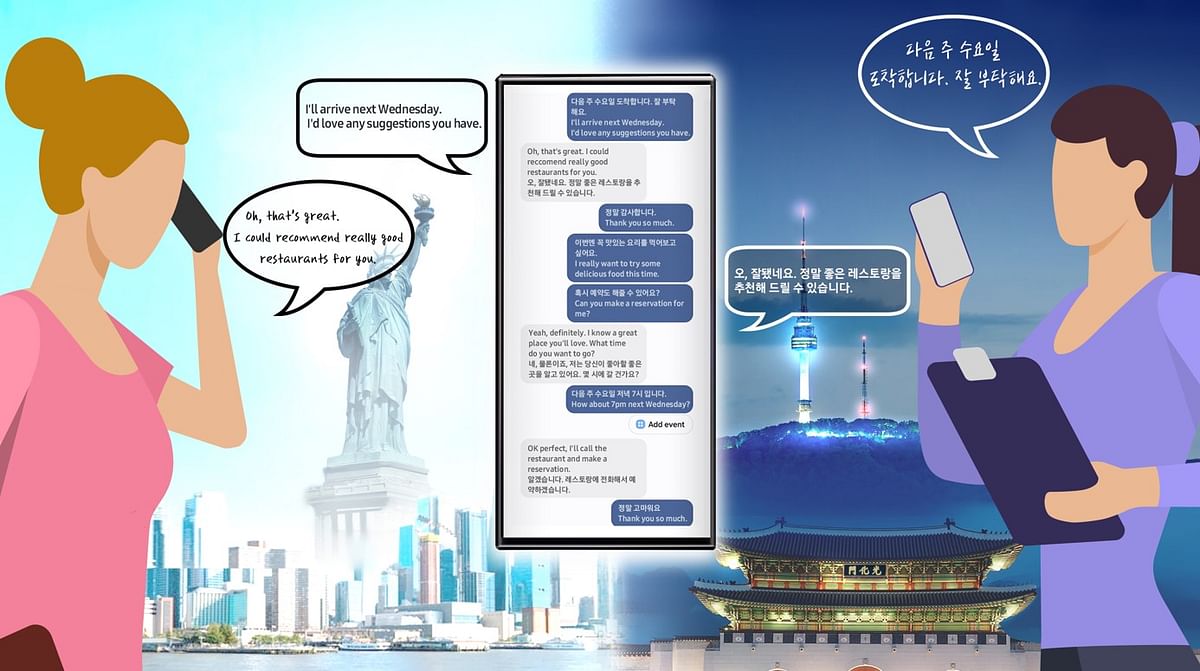 Galaxy AI Live Translate Call feature
Credit: Samsung
It can do both audio and text translations and will appear in real-time as the owner and another person on the call speak. It will offer a close caption of the conversation in real-time so both the speakers on the two sides know the conversation is meaningful and there is no confusion.
And, as the Galaxy AI works on-device, the conversation remains private and protected at all times.
In early 2024, Samsung is expected bring Galaxy AI to select phones. And, live translation is just one of many capabilities of Galaxy AI and will be added with more such assistive features in the future.
Get the latest news on new launches, gadget reviews, apps, cybersecurity, and more on personal technology only on DH Tech
(Published 09 November 2023, 07:05 IST)